Best Darn Marketplace
The Best Darn Marketplace is where you can find all sorts of goodies! We often get asked what kind of equipment, bands, foam rollers, etc. that we use. Below we provide links to Amazon, Tumbl Trak, etc. to direct you to some of our favorite products that we use in the gym on a daily basis. Here you go! Shop Away!!!!
We look forward to building our marketplace with various gymnastics programming, mental training, more various training tools, etc. in the future. Thanks for checking these all out!
Theraband Resistance Bands
Our program always needs more bands for all the various drills we do that utilize them.  Here is a link to buy from a trusted Brand.  You can get various resistance levels, lengths, etc.
Theraband Resistance Tubing
This Theraband Tubing can be used for various drills and stations.  We use them for bungee cast stations, circling drills, overhead shoulder strength, core conditioning, etc.
Large Single Loop Resistance Bands
These Single Loop Bands are great for a variety of the drills we do on a daily basis.  They provide a sturdy and durable option when creating stations/exercises.  The flat edge design of these bands are great for drills where you don't want the bad to roll or slide up/down.
Small Single Loop Resistance Bands
These small single loop resistance bands are great for various rehab stations and conditioning exercises.  We use them extensively in our program and in our posts.
Full Foam Rollers
Foam Rolling is vital for getting muscles loosened up and ready for high level activity.  Get yours right here!
Half Foam Rollers
Half foam rollers are fantastic for rehab exercises and various gymnastics specific drills.  We utilize them for handstands, turn drills, relevé stability, etc.
Lacrosse Balls
Lacrosse Balls are perfect for rolling out specific points on the body that the foam roller just doesn't hit as well.  Your prehab/warm-up program should absolutely include this tool.
Bosu Ball
Stability Drills Galore with the Bosu Ball!  We use these balls for ankle and knee stability exercises, shoulder stability, turn drills, etc.
Tumbl Trak Laser Beam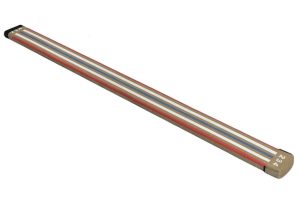 Laser Beams are yet another innovative and wonderful product that we utilize every day in our gym.  When our athletes are learning skills, they will all go from doing on the floor, to the Laser Beam, and then to a low beam, before finally taking it to the high beam.  They never skip the Laser Beam step in the progression line!
Tumbl Trak Pit Pillows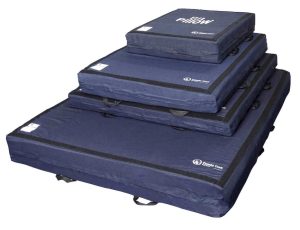 These soft throw mats are perfect for skill acquisition and safe drilling.  The soft nature of the Pit Pillow allows for an absorption of the body into the mat and really avoids the stiff whiplash effect you get on stiffer eight inchers.  No head smacks and wind knocked out of your athletes!  We have five across our gym and they are in high demand across all events daily!
Sponges for Training Form and Body Position
These sponges are a great tool to help gymnasts keep their arms by their ears, squeeze their feet together, etc.  We utilize them in many drills!
Theraband Soft Medicine Balls
These med balls are great for prehab, conditioning, stability exercises.
Kettle Bell Sets
Kettle Bells are wonderful tools for you conditioning program.  We utilize them constantly and think you could benefit too.
Small Circular Sponges
Small Circular Sponges we use for holding between knees, ankles, shoulders/ears, etc.  Great for many drills!
Small Circular Furniture Sliders