$850 – per Coach in attendance.  This does include all food from the start of the clinic on Friday to the finish of the clinic on Sunday!  We cater in meals and will also treat the coaches to a night out on Saturday evening!
Early Bird Discount – $50 off if you register before April 1st.
Additional coaches from the same gym – $50 off
Registration opening on February 13th!  Registration Link will go live on this page that morning!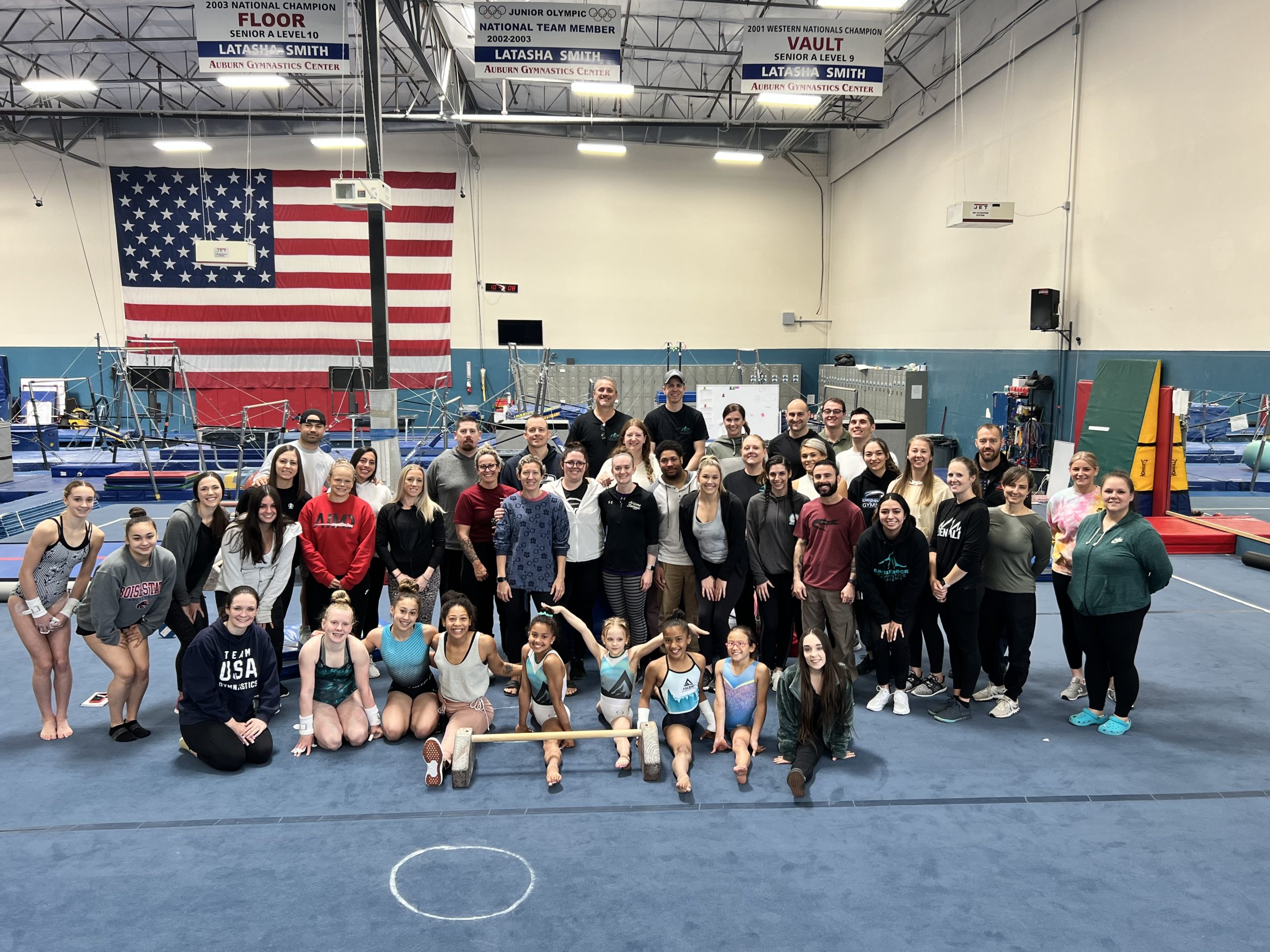 The Best Darn Uneven Bar Coaches Clinic is a great opportunity to network with other knowledge hungry professionals.  It will provide you with engaging content that will help you take your bar program to new heights.
There will be approximately 7 hours of lecture and 6 hours of gym time for hands-on and practical application.
We offer two tracks for the clinic, the Developmental Track and the Advanced Track.
Enrique Trabanino will be handling the Developmental Track and Brett Wargo will be teaching the Advanced Track.  Devo Track covers the core fundamental skills that need to be taught at the lower levels to transition into great upper level skill development.  The Advanced Track is geared towards level 9 and 10 skills (Single bar releases, low to high flights, high to low flights, and dismounts).
Last year we hosted 30 coaches from across the entire country and got some amazing feedback and responses.  Registration will open in February.  Keep your eyes peeled!  We hope to see you this summer!
SCHEDULE
Friday - June 9th
4 - 4:30 pm - Orientation/Welcome
4:30 - 8 pm - Lectures and In-Gym Spotting
8 pm - Dinner Provided at the gym
Saturday - June 10th
8 am - Breakfast served at the gym
9 am - 1:30 pm - Lectures and In-Gym Spotting
1:30 - 2:30 pm - Lunch Served at the gym
2:30 - 6 pm - Lectures and In-Gym Spotting
7:30 pm - Dinner at Tapps Island Lodge provided by Best Darn Gymnastics
Sunday - June 11th
8:30 am - Breakfast served at the gym
9:30 am - 12:45 pm - Lectures and In-Gym Spotting
12:45 - 1 pm - Clinic Wrap-Up
Thank you to our event Sponsors: